If you're having difficulty conjuring up a logo for your business, crowdsourcing is the solution. An impressive logo allows you to communicate instantly with your target customer base. By crowdsourcing a logo design, you can take advantage of the newest trends and concepts in creating brand identities. Finding the right designer is easy with crowdsourcing, and it takes very little time and effort.
Creating a brief
Once you decide to crowdsource your logo design, the first step is to create a brief describing your project requirements. This will be a guideline for the designers. Consider the personality of your brand as you explain your business values and objectives. Being as clear as possible about how you want the logo to look will increase your chances of seeing your vision come to life.
After submitting your brief and selecting a deadline, you simply sit back and wait. Professional designers will view your brief, and the competition will begin. Freelance logo artists typically want to provide the best content possible, so you can expect good results. You'll likely receive dozens of designs, and each offering may be a different interpretation of your needs. This is where knowing the essence of your brand is useful.
Browsing the designs
Sorting through the various design submissions is the fun part of crowdsourcing. You can easily eliminate those that miss the mark. Consulting with colleagues and friends will help you with the decision making process. Once an image grabs your attention, you can offer feedback to the designer. Open communication will allow the artist to edit his or her work to fit your needs more accurately.
If you don't find exactly what you're searching for, you may need to make some changes in your guidelines so that you generate more interest. Shortening the period for submissions may put some gentle pressure on artists who wait until the last moment to submit their designs. You may also benefit from increasing your pay rate, particularly if your guidelines are complex.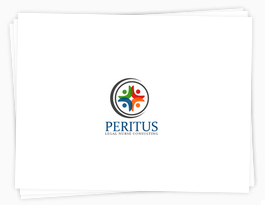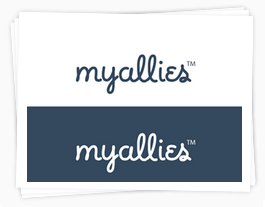 Choosing the best logo
Your new logo design should create an identity that embodies the service or products you provide. A logo that is disconnected from the business won't resonate with customers or clients. This is why it's important to provide honest feedback until you're satisfied with the designer's revisions. Once you're happy with a design, you'll need to provide specific details to the winner regarding file formats and other preferences you may have.
Crowdsourcing a logo design is ideal if you're working with a limited budget for marketing. Contracting your logo can cost more than twice as much, and it can be difficult finding just the right agency. If you choose to crowdsource, you will receive a creative and unique design based solely on your requirements. Unlike purchasing a general template, using a customized logo designed by a professional allows you to reveal your brand in one engaging and eye-catching image.
Did you like this article?
Get more delivered to your inbox just like it!
Sorry about that. Try these articles instead!