September 24, 2014
12:00 pm
If you haven't noticed already, we have a little bit of a celebration theme here at Tech Cocktail. Our annual conference is called Celebrate Conference, our CEO Frank Gruber has a whole chapter in his book about celebration, and he's given talks about how celebration is one of the most effective and under-utilized tools for entrepreneurs.
But what exactly do we have in mind here – lavish parties and open bars? Not exactly. It's more about little moments and rituals that become part of your culture. That type of celebration can give you the motivation and positive boost to help you persist through the (many) hard times. Our COO Jen Consalvo shared 17 celebratory rituals from entrepreneurs on the Huffington Post – here are just a handful:
Onboarding
"After 90 days working for Hireology, new employees become 'Hireologists' during a lab coat ceremony we hold quarterly. For each new 'Hireologist,' we have a Top Secret initiation Lab Coat ceremony where we coat the new Hireologists with a lab coat with their name on it, then we make them say a pledge, pop champagne, sign a 'Hall of Hireologists' book (where every Hireologist has signed in years past), and give them their option agreements. Anyone who has not been with the company for 90 days is not invited to the ceremony and has no idea what goes on behind the closed door in order to build anticipation for their own ceremony. We have done this since we were a company of 4 people back in 2012 and now we are a company of 55."
– Erin Borgerson, director of marketing at Hireology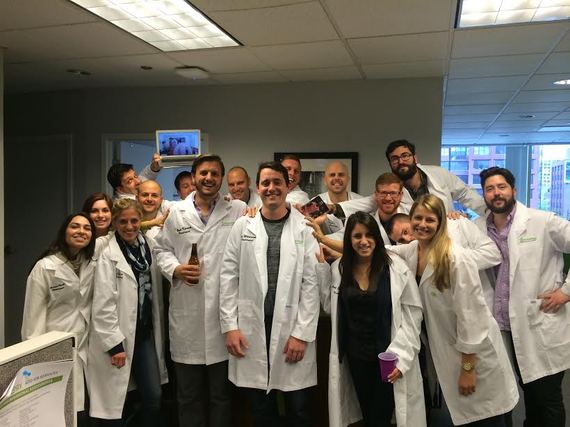 End of the week
"Nine years in the making, the Friday afternoon 'beer cart' has become a grand tradition here at Nitro. As a rite of passage, each new Nitronaut is required to take a lap around the office pushing the beer cart, which is a great opportunity for them to meet the broader team while sharing a cold drink to kick off the weekend. We're happy to say Friday beer cart is observed in all five of our global offices: Melbourne, Australia; Dublin, Ireland; Nitra, Slovakia; St. Petersburg, Russia; and of course our HQ in San Francisco!"
– Erica Johnson, director of employee experience at Nitro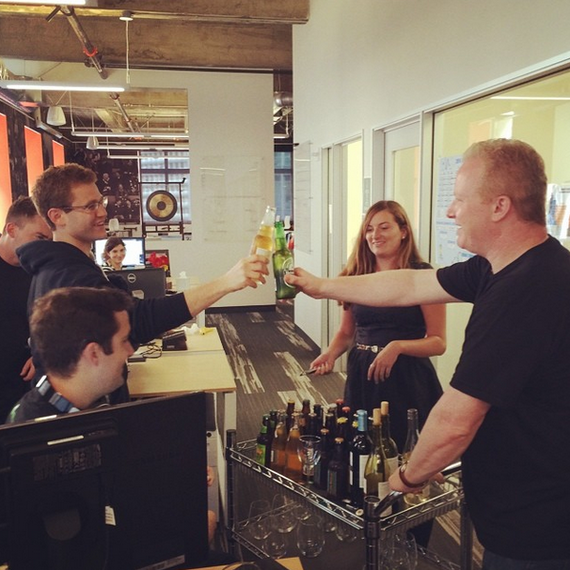 Food
"To make improving bad UI a priority, and not something that always gets pushed back, we turned it into a celebration called Cheese Day. We make a list of all the things that aren't really bugs, just annoying bad UI (we call it UI cheese), clear an entire day for dev to work on that list, and kick off that day with a big buffet of cheeses, pickles, and wine."
– Daria Shualy, Don Draper at daPulse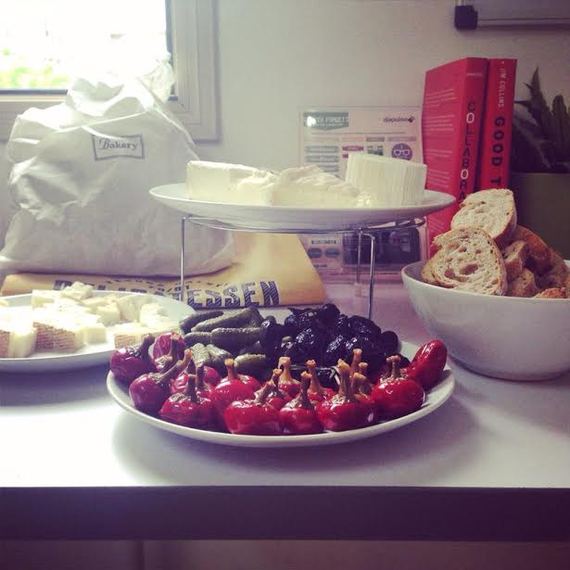 Sales bell
"When Taboolars achieve something exciting such as a new sale, partnership, or account upsold, we make a lot of noise by ringing a gold bell in the middle of our office to share the news, and celebrate with the entire team because somebody in the room might have a unique idea about it."
– Adam Singolda, founder and CEO of Taboola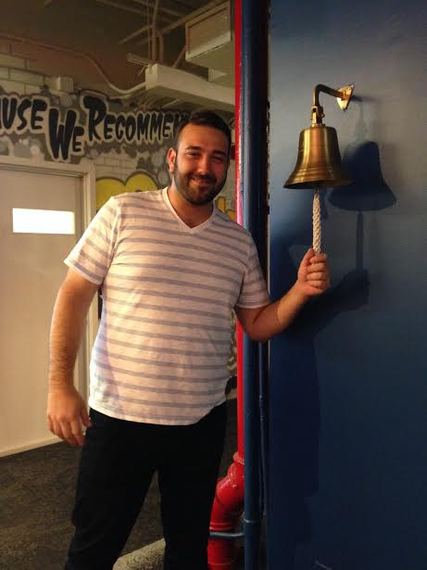 Updates and progress 
"The 6px team has gamified our workflow in a fun way for us to both encourage completing tasks and which makes for enjoyable conversation throughout the day. Whenever a team member accomplishes one of the major tasks on our to-do list, they add a word to a hashtag at the top of our whiteboard. The first team member to check off an item each day starts the hashtag, which pretty much sets the tone for subsequent additions. As you can probably guess, we've had some pretty crazy hashtags!"
– Nick Parsons, founder of 6px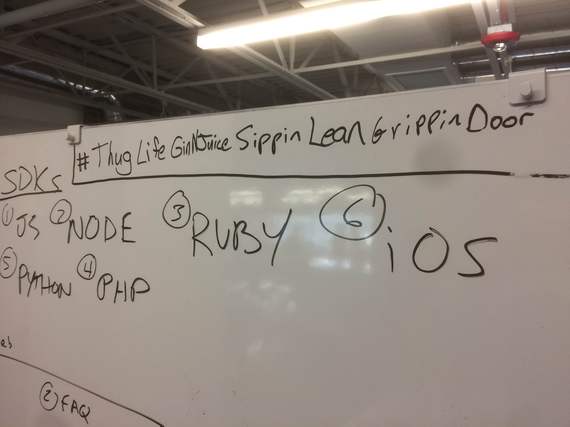 Fun activities 
"We have monthly team outings that vary between recreational trips (trampoline dodge ball, high-speed go karts) and community outreach activities (working with Best Buddies, stuffing backpacks for back-to-school, shopping for kids during the holidays). These activities allow us a chance to come together outside of our normal business setting to build relationships, but it's also a great way for the company to show its appreciation for all the work our team does."
– Jenna Elkins, media relations coordinator at TechnologyAdvice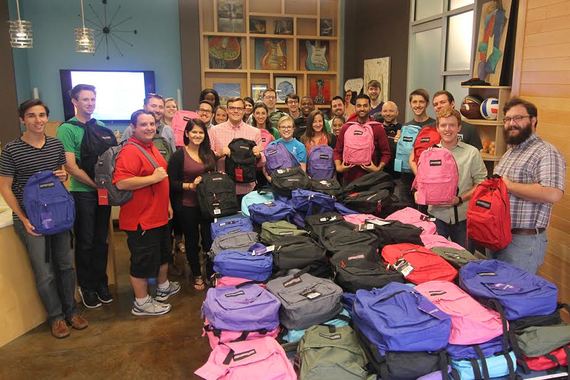 Like celebration? On October 6-7, Tech Cocktail Celebrate Conference will gather hundreds of attendees, industry leaders, and inspiring speakers in downtown Vegas. Meet the hottest startups and investors from around the country, learn and collaborate with others turning their communities into startup cities, and enjoy music, parties, and llama spotting. Grab your tickets here.
Did you like this article?
Get more delivered to your inbox just like it!
Sorry about that. Try these articles instead!