Please join us for our last DC event of the year! 
It's time for some startup inspiration, conversation and libations. 2012 has been an amazing year for startups in DC and we hope you'll join us for this last event of the year.
The Theme: Building Your Team
Eventually you reach a point where you need to build a team. How do you start? How do you find the best possible people to grow your company and represent your brand? Despite today's unemployment rates, the technology sector remains highly competitive and building a top notch team might be more challenging than you think. Come hear from our speakers who have a variety of perspectives on building out amazing teams, finding talent and keeping them.
Whether you are currently building a team or not, everyone will enjoy this lively discussion!
Secure Your Tech Cocktail Sessions DC Ticket Now
FEATURED SPEAKERS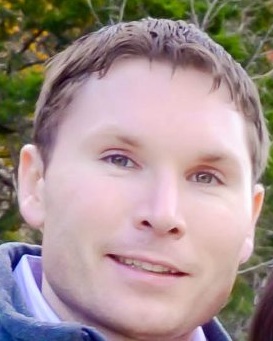 Blake Hall, Founder and CEO of Troop ID
Blake Hall is the Founder and CEO of Troop ID, the first authentication platform that verifies military affiliation online. An Airborne-Ranger qualified officer, Blake led a battalion reconnaissance platoon in Iraq for fifteen months during 2006 – 2007. He has written for The Washington Post, Foreign Policy, Forbes and Vanderbilt Magazine.Thanks to The Economist, he is also the first Google result for the phrase "muscly entrepreneur." Blake attained a Bachelor of Science magna cum laude from Vanderbilt University and an MBA from Harvard Business School. Find Blake online at @Blake_Hall.
Carla Valdes, General Partner at Fortify.vc
Carla is the lady of the land when it comes to Founders Funding Founders. She has helped grow Fortify.vc, a D.C.-based investment fund, and co-founded their accelerator, The Fort. She knows social, marketing, PR and portfolio management and strategy as she works to find, mentor and grow successful startups time and again. Find Carla online at @CarlaMValdes.
Peter Corbett, Founder and CEO of iStrategyLabs
Peter is the founder and CEO of iStrategyLabs – a digital agency that develops solutions to clients' challenges and brings them to life in the online and offline world.  He's widely known for his marketing acumen couple with a deep technical background, and a focus on community buidling.  His client work includes brands like Disney, ESPN, ABC, NPR, PBS, GE, Microsoft, NASDAQ, Intel, GEICO, American Eagle Outfitters, Pinkberry, Honest Tea, Coca-Cola, Crate & Barrel/CB2, Chase, Rosetta Stone, The US Army, Deloitte, McKinsey, Volkswagen, Audi, Ford, Hilton, Double Tree, Embassy Suites Hotels, Marriott, Sweetgreen and more.  Find Peter online at @corbett3000.
THANK YOU TO OUR SPONSOR!!
Title Sponsor, CentricSource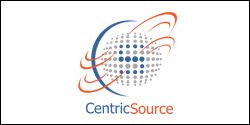 Interested in sponsorship opportunities?
Check out the options or contact us today.