Hey Boston, the Mixer parade is coming your way!  We'll be kicking off the event with inspiring Sessions talks followed by the traditional demo style Startup Showcase; served over cocktails, of course.

 Sessions, Tech Cocktail's new speaker series, brings the experiences of successful entrepreneurs to you so you can learn valuable lessons for your startup. Hear their stories in their own words and ask them your questions in an intimate setting.
Our speakers will share their Grassroots Marketing stories and experiences of how they launched their products and got people using them – without a large budget. Promotions and marketing may sound easy, but finding your audience and turning them into loyal users can be a huge challenge to any young startup. 
FEATURED SPEAKERS!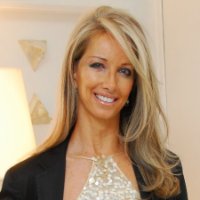 Catherine Arnston, Founder & CEO of Bits of Health
Catharine lives in Boston, and holds an MBA from The Ivey School of Business, University of Western Ontario, Canada, a BA Honors in regional/urban planning from Queen's University, Kingston Ontario, an Arts Management Certificate from the Banff School of Fine Arts, Banff Alberta, is a Board Certified Health Counselor from The Institute of Integrative Nutrition and the State University of New York (SUNY) and a REIKI Master. For 25 years she has been a senior marketing executive, a magazine publisher, International Attaché for the Canadian and British Governments, founder of three internet companies and now loves introducing algae to everyone she meets.

Chase Garbarino, Founder & CEO of Streetwise Media 
Chase Garbarino is the co-founder and CEO of Streetwise Media, which operates BostInno and InTheCapital. Streetwise Media is reinventing the model of local news online by combining a fast, edgy and opinionated editorial team with a community publishing platform. BostInno currently has over 400 local companies sharing content through this platform. In 2007, while at Hamilton, Chase and Streetwise Media's co-founder Kevin McCarthy launched CampusWord, a national collegiate publication consisting of over 200 writers and editors from approximately 150 of the countries top colleges and universities. Following CampusWord, Chase and Kevin created Pinyadda, a social news aggregation platform, which led to the launch of BostInnovation.com. BostInno, as a local innovation news site, was relaunched in 2009. Today, Chase leads the Streetwise Media team with the goal of continuing to fill the void left by traditional media and promote community publishing online.
 Tech Cocktail Mixer & Startup Showcase – they're our specialty. The premise is simple; we Mix together your region's hottest tech startups with a couple hundred passionate technophiles- and serve over cocktails. The result is delicious blend of entrepreneurs, investors, employers, job seekers, and those simply looking for a fun environment to mingle with fellow local tech enthusiasts.
What to expect?
Startups demoing in a casual expo style
Engaging conversations
Local technology all-stars, celebrities, and thought leaders
Friends & tech enthusiasts: Secure your tickets now!
THANK YOU TO OUR SPONSOR!!
Gold Sponsor, LogiXML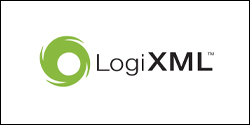 * SHOWCASING STARTUPS*
Interested in sponsorship opportunities?
Check out the options or contact us today.