September 26, 2010
9:53 pm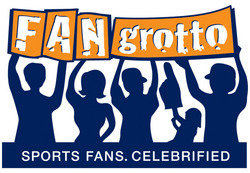 The business of sports in the U.S. is a multi-billion dollar a year industry. Events are held all over the country where collectors gather to buy and trade memorabilia. But once a collector has bought a piece and has placed it in the perfect spot in their media room or mancave, there really isn't a way to share it with others. That's where FANgrotto comes in. FANgrotto is a DC area based video sharing site/community built around showcasing sports memorabilia. Think YouTube but for sports memorabilia.
FANgrotto was founded by Brian Lustig. Brian has had success in the past in public relations, working with startups to raise the enterprise value of their firms. He has helped early and mid-stage startups raise venture capital, get acquired, and go public.
The real promise for FANgrotto lies in becoming an ecomerce platform for those looking to buy and sell memorabilia. This would be an interesting alternative to eBay which has its fair share of shady sellers and fake memorabilia. Having an active community would go a long way to make sure only serious sellers and authentic memorabilia were on the site.
FANgrotto has a great premise with a lot of potential, but the site could use some UI polish. They are also looking for funding which could help clean up the overall site design. Come check them out as they demo at the TECH cocktail DC startup mixer on September 29, 2010.
Did you like this article?
Get more delivered to your inbox just like it!
Sorry about that. Try these articles instead!