Tech Cocktail is excited to be introducing Tech Cocktail Sessions to San Francisco on August 29th (next Thursday).  We've lined up pair of exceptional entrepreneurs, Matt Galligan and Howard Leonhardt, who will be sharing their insights on the topic of "Turning Ideas into Action" <register here>.
Next week, you'll get the chance to learn the secrets behind their successes.  But what about the individual sitting on the CEO's throne?  Who is the entrepreneur behind the businesses?
Today, we ask: Who is Howard Leonhardt?  
Howard is an inventor and serial entrepreneur. He has 20 U.S. patents for products for treating cardiovascular and heart disease. His inventions have treated over 140,000 patients in 60 countries. He was South Florida Entrepreneur of the Year 2003 and State of Florida Entrepreneur of the Year 2004.
Leonhardt has founded 20 companies to date, most them majority funded by his venture firm Leonhardt Ventures and their associated angel networks. His latest venture is the launch of the The California Stock Xchange.
Leonhardt also helps lead Startup California, a region of the Startup America Partnership, as a spokesperson on the JOBS ACT and Crowdfunding. He founded the public policy institute The Entrepreneurship Party in 2006 and is an independent candidate for the Governorship of California 2014.
Tech Cocktail caught up with Howard to learn more.
Up Close and Personal with Howard Leonhardt
My favorite California wine is…
Howard Leonhardt:  Gold Medal winning Leonhardt Vineyards Zinfandel 2007 of course!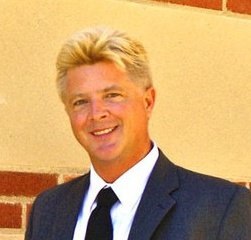 In the past 10 years I have lived in the following cities, and I will ultimately end up in…
Leonhardt:  Miami, Sonoma and Santa Monica.  I absolutely love, love, love Santa Monica and never ever want to leave here. I think it is perfect for me. Beach, surfing, eight business incubators, UCLA three miles away, super great library walking distance to my house, roller on hockey on the beach skating distance from my house, volleyball groups, great biking trails, Malibu a 20 minute drive, great music and theater arts scene, major sports arenas all within 20 miles.
My favorite part of the startup life is…
Leonhardt:  Creating something entirely new from scratch and making a dream a reality. Working with passionate energized people and nurturing and mentoring them not only in business but in living a life of gratitude and joy.
The first time I realized I was an entrepreneur when…
Leonhardt:  I was 10 years old and had four businesses already. 1. Picking up garbage in shopping center parking lots. 2. Cleaning cars. 3. Operating movie projectors at local pizza joints showing sports highlight films. 4. A neighborhood newsletter with ads.
A mobile app I'm currently obsessed with is…
Leonhardt:  A company we are mentoring called WineVision that has an app that allows you to click a photo of a wine bottle and get all the info on it.
The best movie I've seen in 2012 is…
Leonhardt:  Dolphin Tale – my friend Austin Highsmith co-starred in this movie.
The best book I've read in the last year is…
Leonhardt:  Working for Good by my friend, and fellow Conscience Capitalism Society member, Jeff Klein.
An entrepreneur I really look up to is…
Leonhardt:  Richard Branson. I had a chance to spend 4 hours with him in Aspen last year with just one other friend. I admire most that he treats all people he encounters with equal mutual respect and that he listens with sincerity.
Because (follow up to previous)…
Leonhardt:  He has a great sense of humor and brings joy and energy into the workplace.
My superhero entrepreneurial skill is…
Leonhardt:  Speed reading.
My greatest weakness is…
Leonhardt:  Budgets & forecasts.
And I overcome this by…
Leonhardt:  Working with great team members good at things I am weak at.
My most cherished non-entrepreneurial accomplishment is…
Leonhardt:  Raising my son Ryan to be polite young man that is compassionate towards others.
Want more?  Check out Howard's talk on "Turning Ideas into Action" at the upcoming San Francisco Tech Cocktail Sessions.
Did you like this article?
Get more delivered to your inbox just like it!
Sorry about that. Try these articles instead!