February 14, 2014
11:32 am
In case you missed it, Tech Cocktail is more region specific than ever.
Atlanta, Austin, Boise, Chicago, Dallas, DC, Miami, Las Vegas, Los Angeles, NYC, and San Francisco have gotten their own dedicated pages with their own design, their own posts, and their own trending content from around the web. It's cool – we agree, but this is only the beginning. Stay tuned for much more to come.
As part of the city-specific kickoff party – we will be featuring a healthy dose of content for your region over the coming weeks.
Today's edition brings us to The Big Easy.  
I reached out to a handful of those fully entrenched in the New Orleans startup scene to nominate a startup who was destined to breakout.  Whether that be from early stage to mid-stage, mid-stage to late-stage, the emphasis was on progress.  This list is by no means all inclusive.  Feel free to share your thoughts if we missed anyone in the comments…
7 New Orleans Startups Destined to Breakout in 2014
1) Sidework
About: An online resource for restaurant staff to learn everything they need to know about your restaurant and deliver amazing service to your customers.
Why this startup will breakout: "The platform effectively trains restaurant employees online. Because Sidework can be tailored to any client, the company can easily expand outside of the restaurant industry. Sidework has a high potential to scale and be extremely profitable in New Orleans and beyond."
Biggest obstacle this startup will face in 2014: "A few New Orleans restaurants are already using other online platforms to train employees so an obstacle the company will face is getting those restaurants to transfer over to Sidework."
– Julia Ballard, Editor in Chief at Silicon Bayou News
About: mSchool helps communities open and lead a one classroom micro-school. They work to provide every student the awesome, personalized education they deserve.
Why this startup will breakout:  "mSchool's redefining where school happens and how fast kids can learn. Students in their program can make 6 months of progress in 6 weeks using mSchool's simple and fun to use personalized learning platform."
Biggest obstacle:  "mSchool's proving popular in New Orleans, but many people outside of New Orleans want it. At this stage, many other edtech shops have to build big sales teams, and mSchools will try to do this cheaper, and faster than others. They've got a real shot at it."
– Matt Candler, CEO at 4.0 Schools
3) Maritant
About:  Maritant.com connects vendor equipment data in one location to engineers & shipyards, creating a seamless design & purchasing process.
Why this startup will breakout: "Maritant is solving a problem in the ship building industry that like many older industries have yet to be disrupted by technology. Engineers make purchase decisions by comparing paper catalogs and specs from parts manufacturers. It's a huge multi-billion dollar industry that still has not been tech-enabled. And my favorite founder profile, Chris Stuckey, has deep industry experience so he understands the problem first hand."
Biggest obstacle:  "All of the typical early stage challenges: fundraising, building a team, generating adoption for their product. They've got all the right characteristics of a high-potential startup, but will still have to execute."
– Chris Schultz, founder at Voodoo Ventures
About: Dinner Lab is a consumer dining experience that brings together up and coming chefs and an exclusive membership interested in exploring innovative ideas in food to unique spaces that would never otherwise be known to the public.
Why this startup will breakout: "They just added food delivery to their service offerings which NOLA does not have."
Biggest obstacle: "I wouldn't know for sure because I don't have intimate details about the startup, but I'd guess that putting the infrastructure in place to do said food deliveries will be challenging."
– Joe Corbett, COO at nclud
5) StaffInsight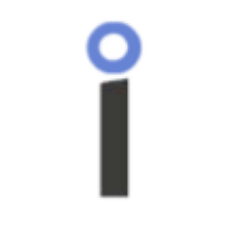 About:  StaffInsight helps you measure, analyze, and improve your workforce productivity while staying attuned to the needs of your most valuable assets: Your people.
Why this startup will breakout: "Zoom out pivot from scheduling to more holistic workforce management approach empowers hospitals to increase their staff's productivity while also managing greater employee retention – making, and saving, facilities huge amounts of money"
Biggest obstacle: "StaffInsight is committed to maintaining a small team with strong and consistent values but with the volume of hospitals looking to implement systems the path to scaling will be challenging."
– Julia Ballard, Editor in Chief at Silicon Bayou News
About:  Tapping the power of community whenever and wherever learning happens. We help great schools find great substitutes and more.
Why this startup will breakout:  "enrichED is like Uber. They take something really hard and make it downright enjoyable, painfree. Uber's making it much easier for people without cars to get around town on short notice. enrichED helps schools deal with a similar problem – finding good substitute and enrichment teachers on short notice. – by offering subscriptions to schools. enrichED trains 'guest teachers' to carefully align their approach with each school, so learning keeps happening when schools need extra help."
Biggest obstacle: "enrichED is deeply committed to expanding diversity in teaching, and this year they'll start plotting a move beyond substitutes (where schools have given them rave reviews)."
– Matt Candler, CEO at 4.0 Schools
About: Niko Niko helps you track your teams feelings on a daily basis and provides a dashboard with the emotional pulse of your team.
Why this startup will breakout: "The innovative app collects the emotional pulse or mood of employees to help increase productivity. For over a year Niko Niko has been validating its research and collecting data to find out what improves a company's culture and makes for a happier, more engaged team."
Biggest obstacle: "The app already has a strong team of seasoned entrepreneurs behind it. One of the only obstacles I can foresee is getting the right organizations to adopt the product, which is currently in beta."
– Julia Ballard, Editor in Chief at Silicon Bayou News
Did you like this article?
Get more delivered to your inbox just like it!
Sorry about that. Try these articles instead!