There has been a radical shift in the world of SEO and content marketing.  Webmasters are changing how they approach their sites, as Google's incessant campaign of search engine improvements that reward quality websites is now having its effect.
Search Engines are Now Focused on Making Users Happy

The user experience (UX) is now just as important as any other factor in web design. Google places greater value on websites that are functional and useful for web searchers, websites that are frequently visited because of the positive experience the user leaves with. Websites that meet these criteria are rewarded with better search rankings.
Search is All about Your Users' Context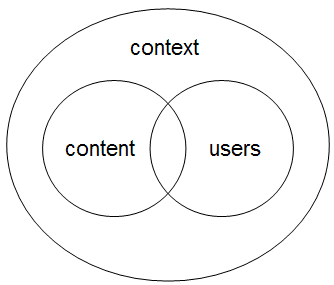 Context is based on the intent of your target audience and on what they are actually trying to find online. The biggest challenge of content marketing nowadays is providing users with the right answers at the right time. Having relevant, high quality, compelling content is what separates the highly esteemed websites from the average ones.
80% of Consumers Only Buy from Businesses They Trust

It is critical for businesses to establish trust among their target audience. Users will be more comfortable buying from you if they regularly see reliable and informative content on your website. Build a team of highly skilled writers and impeccable editors that publish timely, valuable information that your readers can share and comment upon. Make it clear to your prospects that you are focused on providing real solutions to their issues, not just to increase your sales.
Fast Page Loading Time

Online customers are not shy when it comes to sharing their experiences and 44% will not hesitate to share their negative experiences. Website speed, like your special offers and loyalty reward programs, is vital to maintaining customer satisfaction and ensuring customer retention. 79% of online shoppers who are not satisfied with web performance are less likely to buy from that site again and 52% rate fast page loading time as a key component to website loyalty. Maintaining a speedy, high-quality website is a major factor in keeping your users happy.
Optimize All Your Website Content

One way you can improve your loading time is by optimizing all of your website content. Take out elements that are purely decorative as they will just slow down access. Focus on being lean and mean, with as little "fat" as possible to avoid slowing down the transfer rates. If you are maintaining a WordPress site, there are several tools you can use, such as WPOptimize, EWWW Image Optimizer, and LazyLoad.
Use Responsive Web Design (RWD)

Responsive web design, also known as adaptive design, creates websites that can reconstruct themselves based on the user's device.  With RWD, there is only one website; there is no need for a separate mobile site (m.website.com), so the experience is consistent. The website will look and feel the same across different devices, may it be on a mobile phone, tablet, laptop, or smart TV.
There Should Be One Webmaster
The only way your business can achieve the targeted, audience-focused website you need is to give your webmaster full authority and autonomy.  This may be difficult for most business owners, but a website needs a true expert to make the final decisions on what can and cannot be included in it. At the beginning, of course key business personnel will be involved in defining the basic information to be placed on the website, but the actual creation and maintenance of the site will have to rest on your webmaster's professional discretion.
Always Be Relevant and On-Topic

A website should always be updated so it is kept "alive" in the minds of both the users and Google.  Ideally, your website should be updated with new content like blog posts, podcasts, or videos daily, or at least several times a week. Considering how news and pop culture are constantly changing and creating new online trends, businesses that can quickly jump on passing bandwagons are the ones that reap the benefits.
The Bottom Line: Happy Users Make Google Happy
Ultimately, the key takeaway here is this: Google is all about making users happy, and they reward websites that does just that.
Did you like this article?
Get more delivered to your inbox just like it!
Sorry about that. Try these articles instead!