December 14, 2012
1:02 pm
Tech Cocktail Week's first day of lightning talks is officially behind us; they did not disappoint. Ten speakers provided a ten-minute window of wisdom into their realm of expertise.
(Follow Day 2 Live on Twitter  at #TCWeek)
The talks kicked off with Tony Hsieh fielding questions from the audience on the latest happenings with the Downtown Project.  Hsieh touched upon how he and his staff measure progress, citing that it's a complex process – emphasizing "collisions" amongst guests.  Hsieh's Q&A wrapped up with him encouraging guests to spread the word on their Downtown Las Vegas experiences.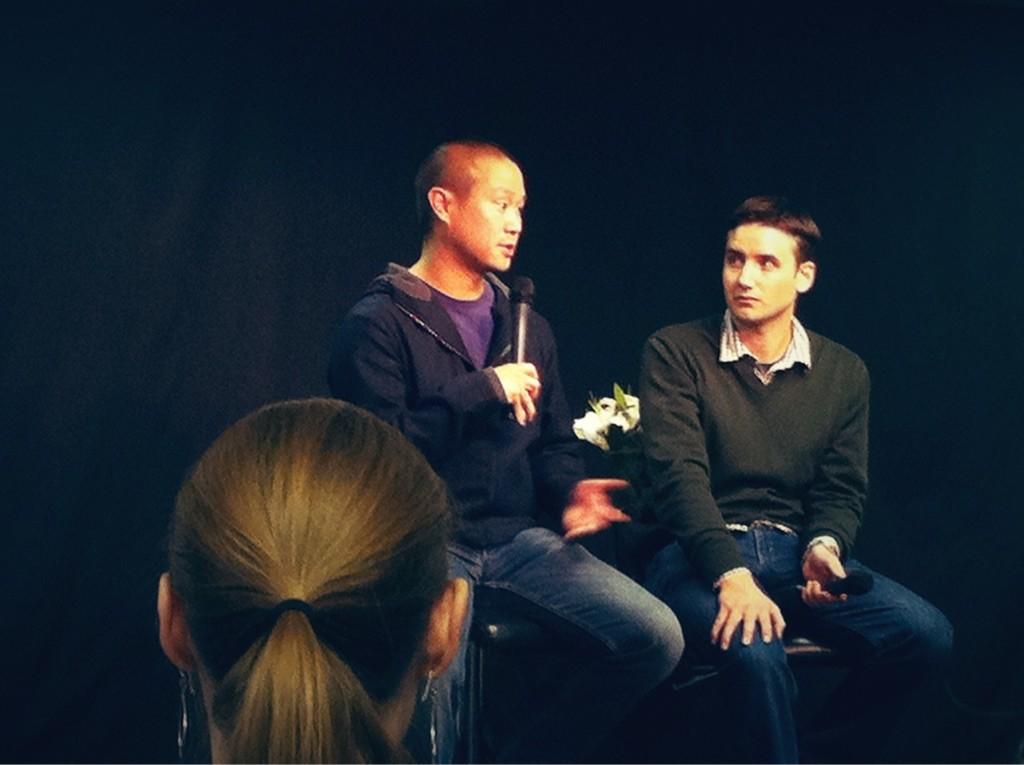 Next on stage was Alex Chang of One Technologies, who started the company with his brother, Roger, on an investment of only $1,800.  Today the company is forecasting more than $200M per year in revenue.  Chang shared some of his top entrepreneurial learning lessons, including the importance of not doing too much.  "I see entrepreneurs trying to do too many things.  Their mentality is the more they do, the more that will get done. It doesn't work that way."
Chang also aspoused the importane of hiring smart people.  "One of our first hires was a rocket scientist.  Bringing him onboard hurt my ego – I eventually had to go see a therapist," joked Chang.  Chang recalled how his parents were less than supportive with his decision to start his own business, leading to his next piece of advice about believing in yourself.
(Related reading: "Defying Confucius: Tales of Risk Taking from Asian Entrepreneurs") 
Brittany Laughlin, founder at Incline, a social enterprise that educates military veterans with the skills to pursue careers in technology, opened up her talk on a somber note.  "We're living in a broken economy," Laughlin stated.  She then shared her thoughts for what the new workforce should look like based upon her experience at Incline.  "You may be surprised to hear that the success of our employees didn't correlate with their educational background.  The most successful candidates were highly self-motivated."
Laughlin then shared her method of hiring by first filtering candidates through a rigorous, position-specific training regimen and offering jobs only to those who finish in the top half.  Laughlin encouraged those in the audience to consider taking a similar approach.
Brittany Laughlin (@br_ttany) speaking at @techcocktail's #tcweek #vegastech instagr.am/p/TMg-i8hmS0/

— Jacqueline (@JackieMJensen) December 13, 2012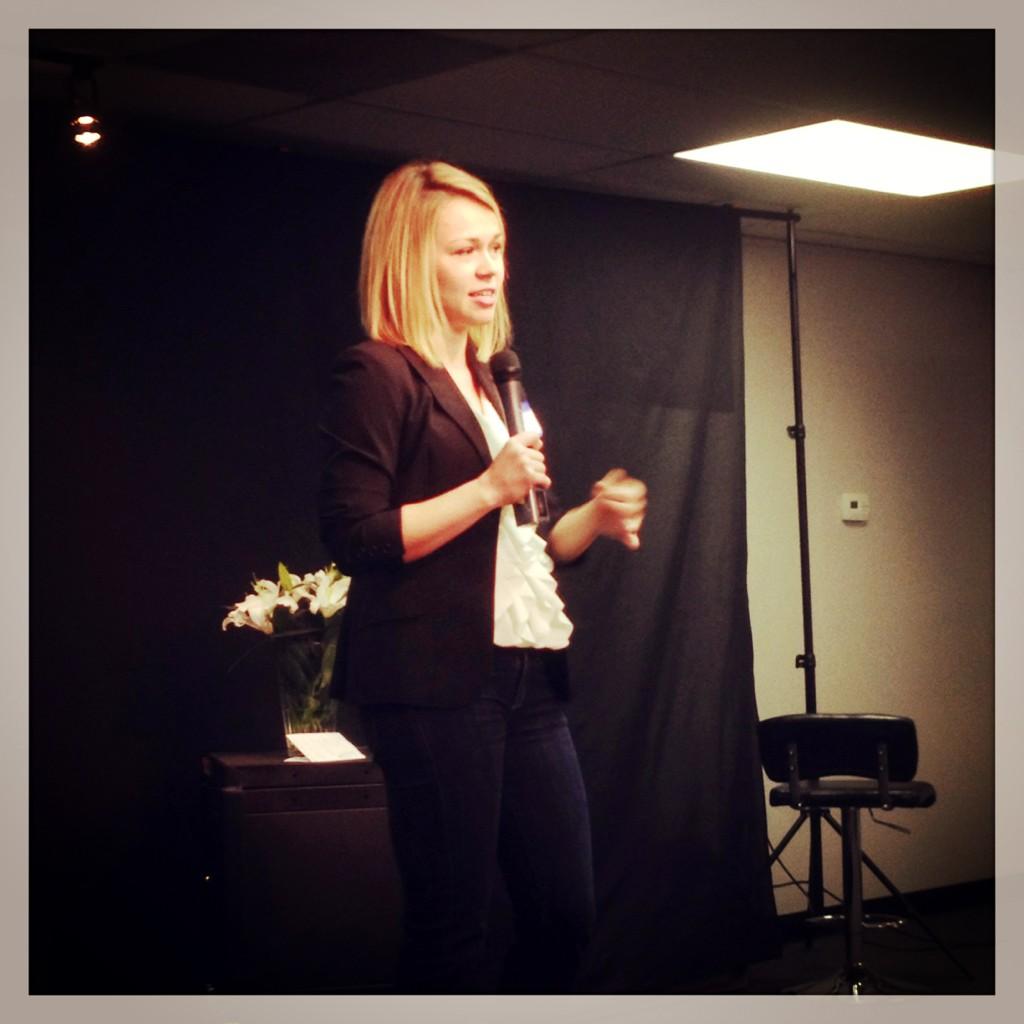 Greg Cangialosi, former president and CEO at Blue Sky Factory and founder at Baltimore based coworking space Betamore, shared his insights on creating a startup ecosystem.  First, Cangialosi touched upon the nucleus layer, highlighting essential components like coworking spaces, meetups, hackathons, and other various self-organizing community events.  The growth layer of a startup ecosystem requires both local and state participation.  The sustainable layer is where workforce development and talent begin to mature, and the community begins to reinvest in itself.
Listening to @gregcangialosi detail the key elements for a successful startup ecosystem & musing that @downtownprojlv has 'em all. #TCWeek

— Cathy Brooks (@CathyBrooks) December 13, 2012
Cangialosi concluded his talk by explaining how his investment firm, Nucleus Ventures, is fostering these growth patterns in his hometown of Baltimore.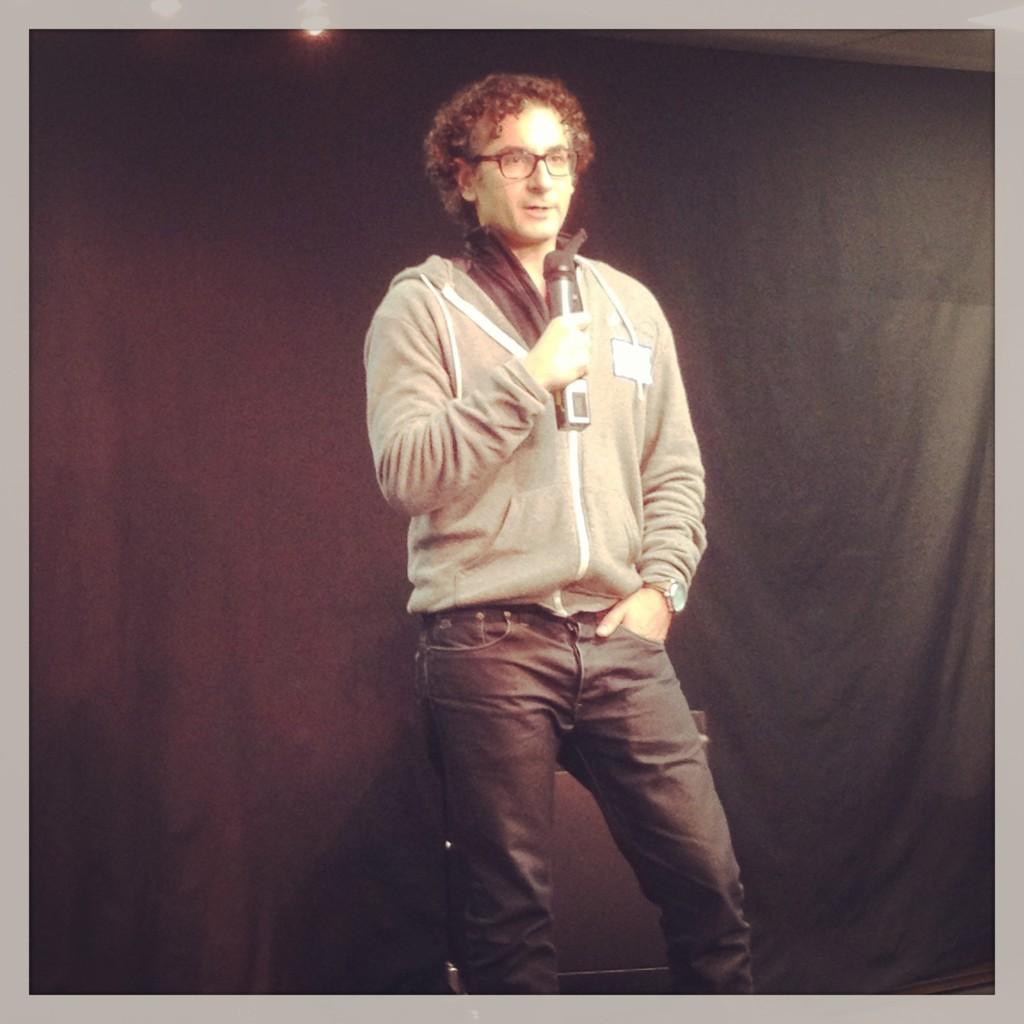 Liberty Huang of Webjuice shared her latest initiative, Boobs4Food, a volunteer group with a passion for food and a passion to fight hunger.  Huang discussed how her group uses social media to both recruit and retain volunteers.  Based on the frustration of the current inefficiencies in this space, Huang's organization also matches other aspiring volunteers with the right cause.
Love that @cousincoug is focusing her Lightening Talk on using tech for social good. #TCWeek — Cathy Brooks (@CathyBrooks) December 14, 2012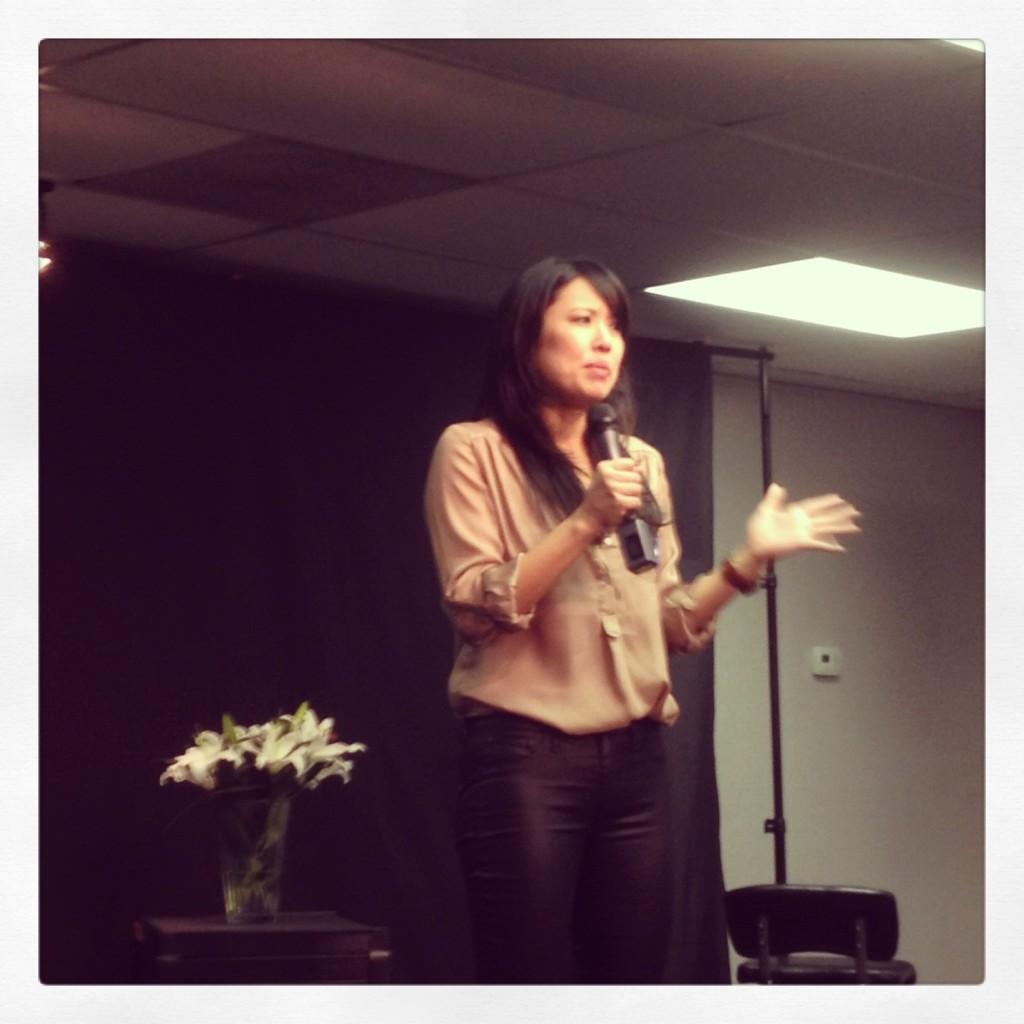 Aziz Gilani, director at DFJ Mercury, kicked off his talk by explaining his passion for "being lazy."  Gilani gave the example of how he proposed to his wife after their fourth date. "Everything lined up well at the time, and it's been awesome.  It's the same for companies," said Gilani. "You can do due diligence on a deal forever, but if it's a got an unfair advantage to win, you back it."
Geography is one such example of an unfair advantage, according to Gilani.  "Cincinnati is home to the largest CPG company.  Companies that take advantage of that do well.  It's that simple."
Gilani closed his talk by explaining how his firm looks for patterns in the startups that come out of accelerators.  Accelerators led by entrepreneurs with connections to capital in the verticals of their own expertise tend to perform the best.
"amazing what you achieve when you surrender yourself to the desire of doing things the easy way" @texasvc #tcweek

— Gabriel Shepherd (@gabeshep) December 14, 2012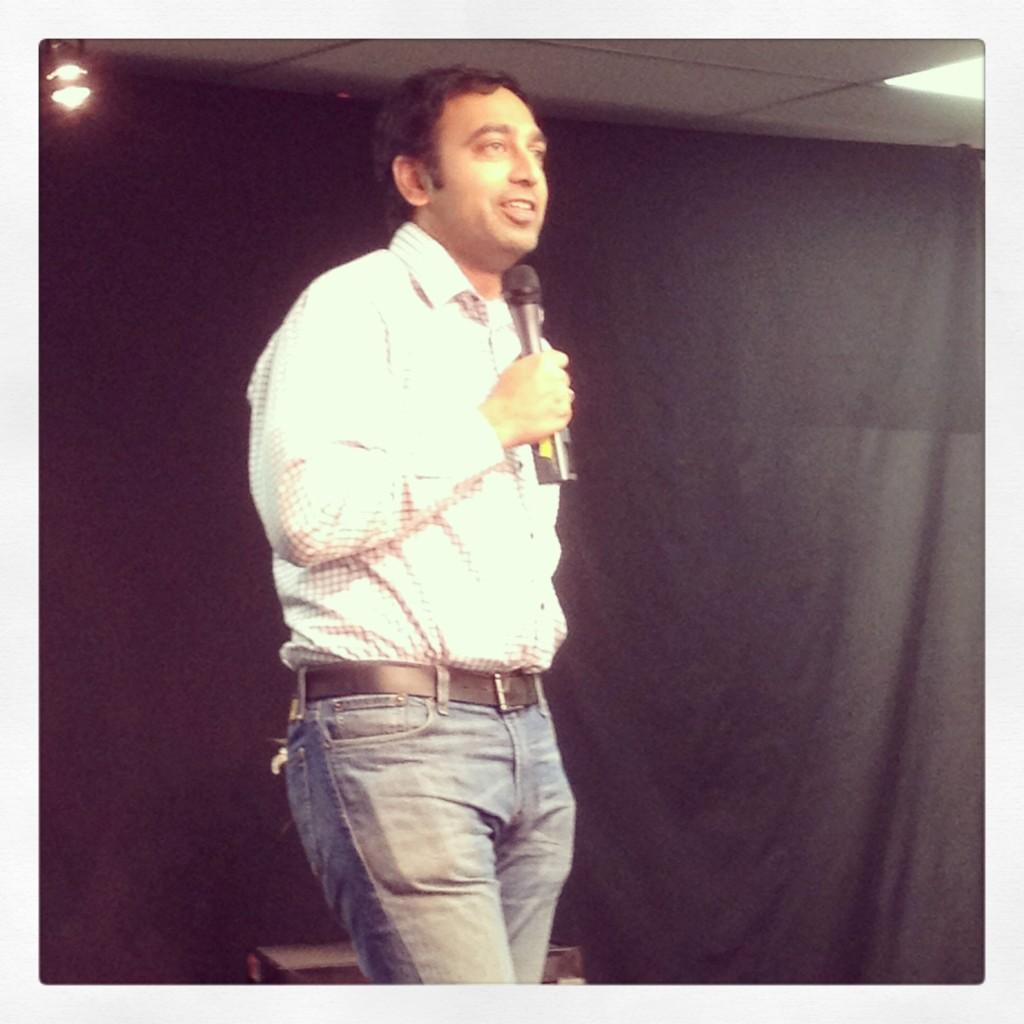 Michael Tchong's talk kicked off much in the same way as Brittany Laughlin, with noting the dire conditions of the US economy.  "We are 87 trillion dollars in debt, with no viable strategy to pay it back," said Tchong.  "The only way we're going to dig our way out is by reinventing our economy."
Tchong referenced how one of his first startups, Atelier Systems, is a piece of the puzzle of "building a new America" by solving the problem of CRM for companies.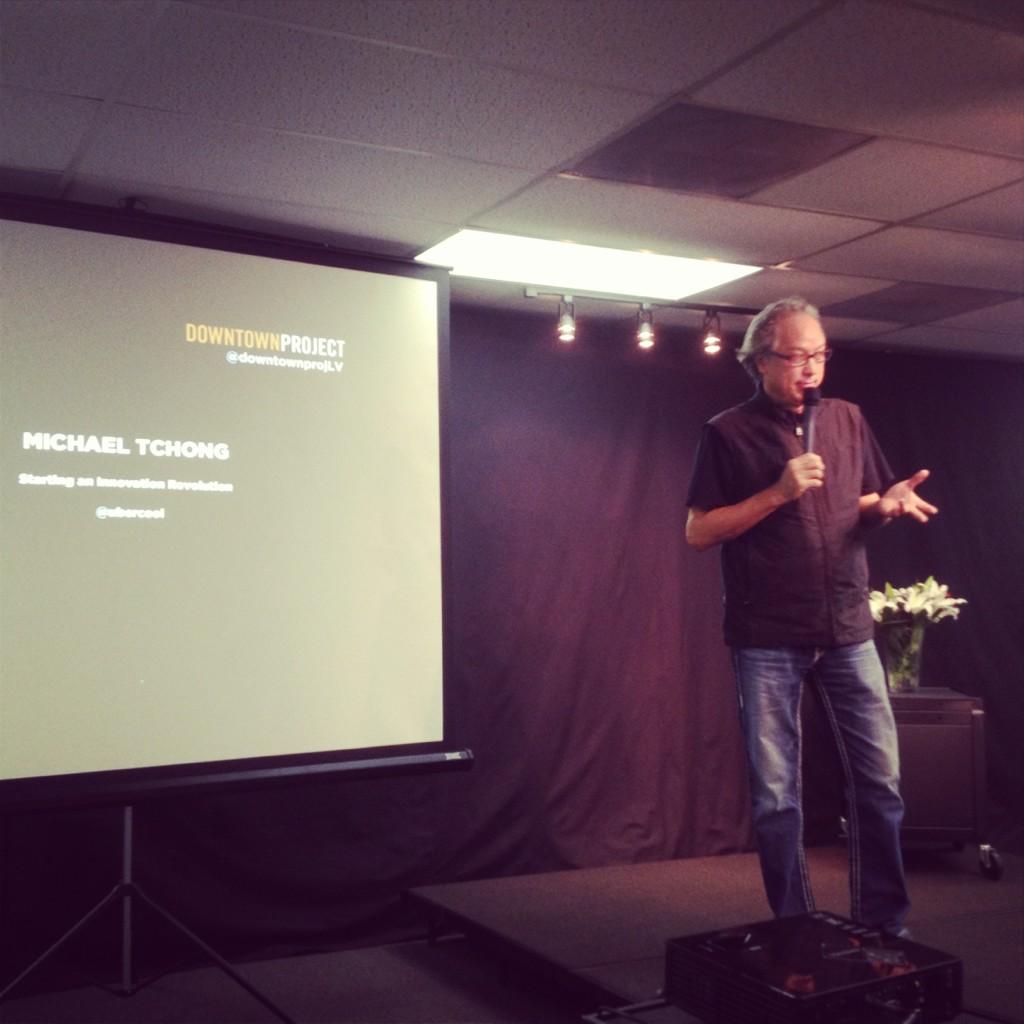 Natalie Baumgartner, cofounder and chief psychologist at RoundPegg, was next on stage to share her insights on building company culture.  Baumgartner defines culture simply as "how we do things," and says that it's central to companies' successes and failures.
Culture will determine 89% of a company's success.
Baumgartner stressed the importance for leaders to make company culture well understood and well aligned with their core life philosophies, adding, "Ask yourself, 'What are your core values? What do you want to be part of everything you do?' Be vigorous and obsessed that everything you do within your company is aligned with those three to five values.  That's how you build culture."
"Culture (how we do things)determines 89% of whether companies/employees succeed or fail." –Natalie Baumgartner @ask_dr_nat #TCWeek

— Downtown Project (@DowntownProjLV) December 14, 2012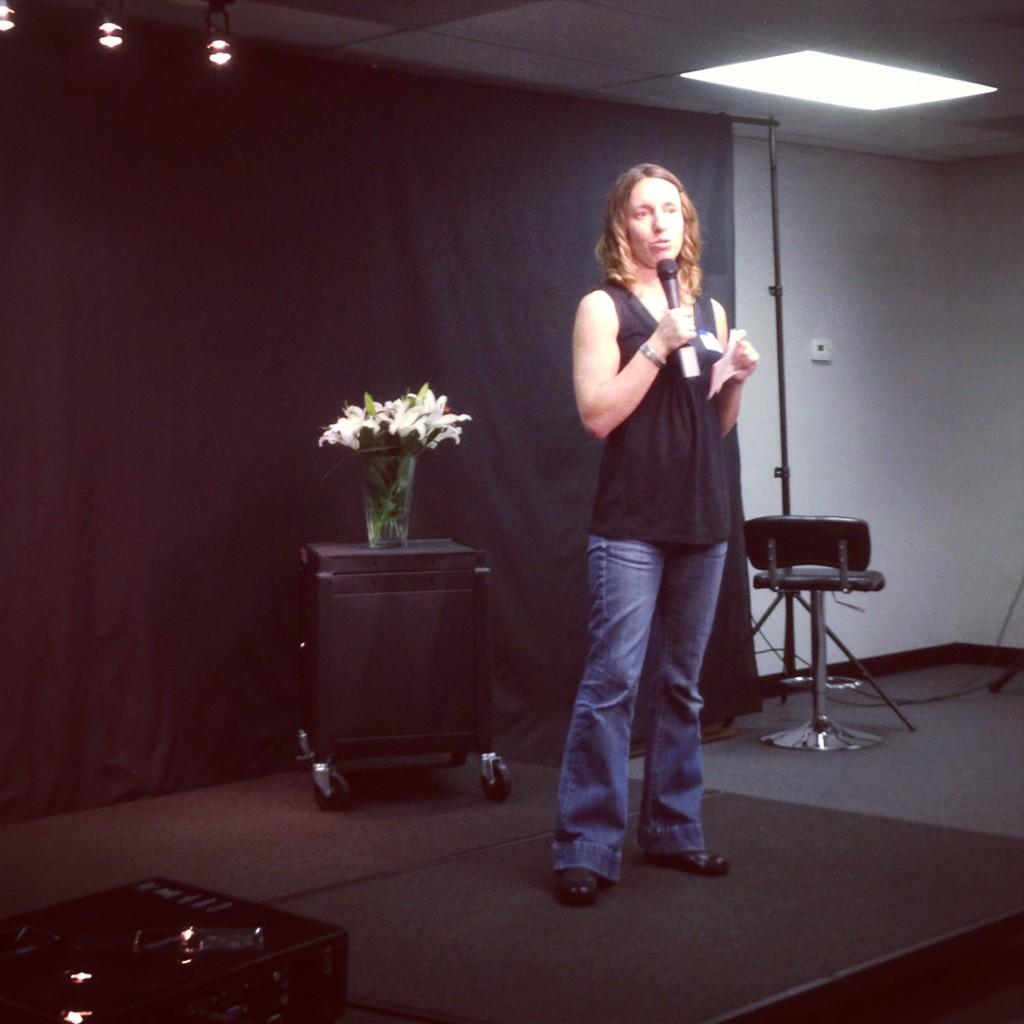 Saul Kaplan of Business Innovation Factory explained the importance of "self-organizing purposeful networks," adding that the Downtown Project was a perfect example of such a system.
"We don't have to invent anything new. We have more tech than we know how to use," said Kaplan. "The truth is we don't know how to use the tech we already have to solve the really big problems."  Specifically, Kaplan is interested in solving the problem of public education.
Kaplan feels that innovation has become a buzzword within our society and that everything gets labeled as innovative.  "If that's true, no one is an innovator."  Kaplan called on the audience to stop concerning themselves with building the next technology, but to instead invest their efforts in solving real problems.
Kaplan concluded his talk with sharing his three-part "Business Innovation Factory genome."  Connect involves the enabling of random collisions of unusual suspects.  Inspire requires us to motivate ourselves and others through the art of storytelling.  Transform focuses not on tweaking a current system, but creating conditions for an entirely new model.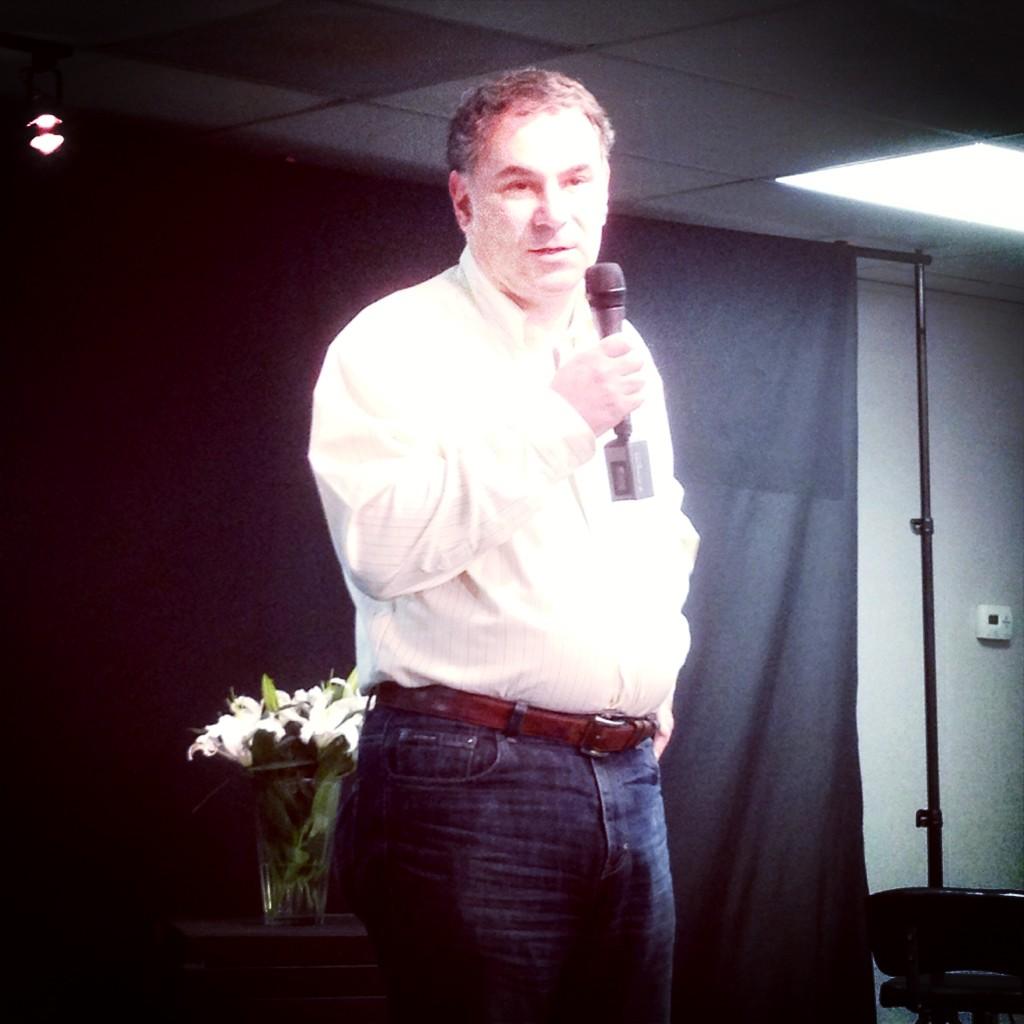 To close out the Lightning Talks was Jason Oshiokpekhai, manager of business development & strategic partnerships at American Airlines.
Oshiokpekhai took some of the audience by surprise with outlining American's commitment to investing in entrepreneurs.  "We are actively looking to invest in startups and incubators," said Oshiokpekhai. "You're probably asking yourself, 'Why?' Entrepreneurs are fiercely loyal. It's not the first million that they care about, but instead the first 50 thousand that they'll remember."
Wow, @americanair is investing in growing small businesses and incubators #tcweek @downtownprojlv

— Brittany Laughlin (@br_ttany) December 14, 2012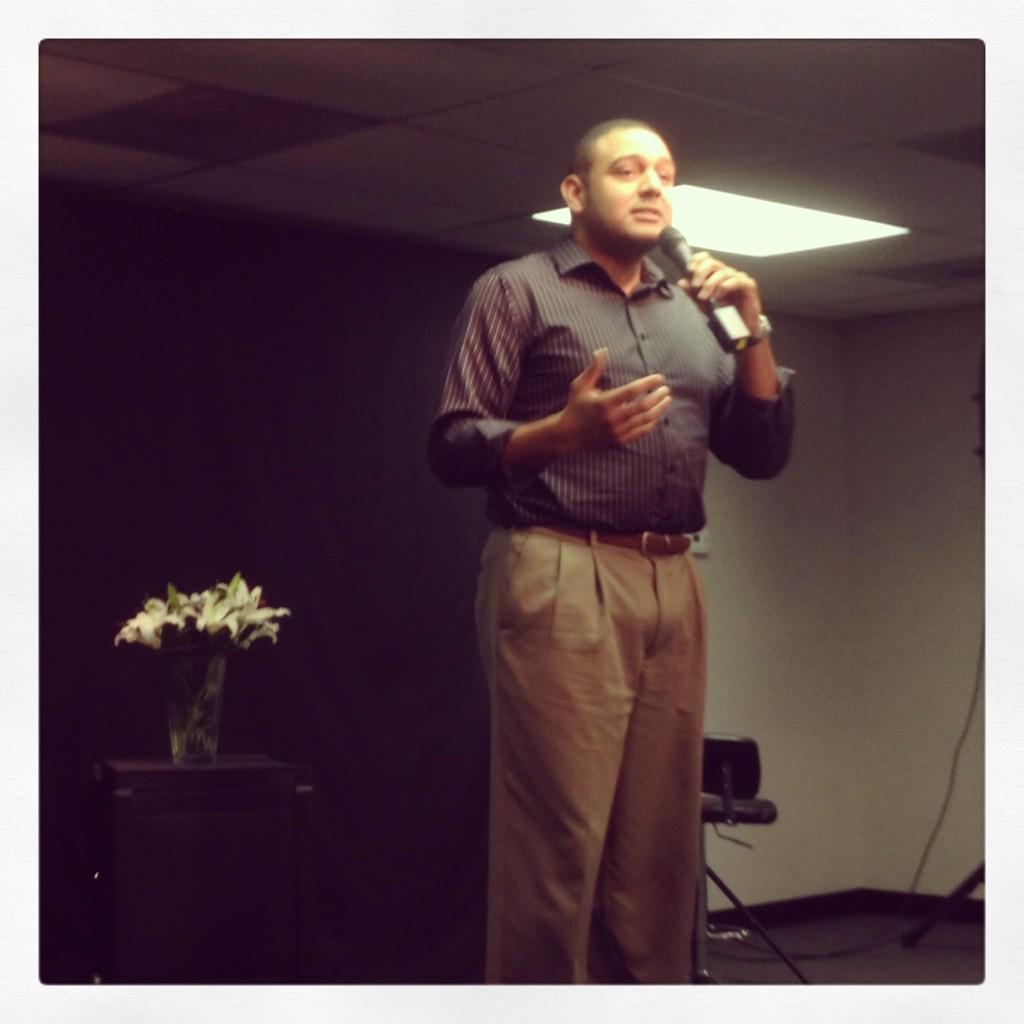 Day one of Tech Cocktail Week's Lightning Talks was a smorgasbord of inspiration, entertainment, and education.  Day two promises for more of the same (follow the fun on twitter – #TCWeek).  And if you're in the Vegas area, join us tonight for Tech Cocktail Week's Mixer and Keynote speakers featuring Timothy Draper, Amy Jo Martin, and Raj Kapoor.
Did you like this article?
Get more delivered to your inbox just like it!
Sorry about that. Try these articles instead!