Thursday, Thursday, Thursday [insert monster truck roar].  Tomorrow kicks off this month's Tech Cocktail Week lightning talks, and we've got a stellar lineup in place for you.  Last months talks proved to be a delicious blend of education and inspiration – tomorrow proves to offer more of the same.  Oh- and the talks are free and open to the public.  If you're in Vegas, we'd love to see you there.  If not, you can follow along with the #TCWeek hashtag on Twitter.
To get a taste for what you can expect, included below are your speakers.
Aaron Batalion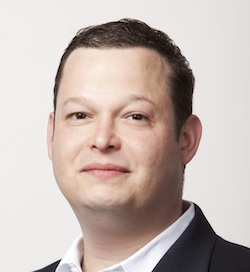 Aaron Batalion is a father/husband, hacker, entrepreneur, public speaker, and senior technology leader… often in that order. As co-founder and CTO of LivingSocial, he helped lead the team from 4 to 4000 employees across 20+ countries and to billions in revenue. He also invests and advises startups on product, technology and user growth.
—
Caen Contee
Caen Contee is a student of food, language, culture and potential, Caen Contee finds resonance on the line at Chez Panisse, mountain running among the Quechua in Peru, cracking jokes in Chinese, or studying to one day make his family's cachaça farm in Brazil sustainable.
His current work as co-founder and CEO of tutelage crowdsourced elearning company manifests this vision. In Q1 2013, tutelage will launch Culination, a culinary education platform providing homechefs the tools and resources to cook for their unique food and health needs. Culination empowers the homechef revolution supporting real, sustainable foods through a crowdsourced elearning marketplace.
—
Jeff O'Hara
Jeff O'Hara is the Co-founder of Edmodo.  Edmodo helps connect all learners with
the people and resources needed to reach their full potential.
Before Co-Foundering Edmodo with Nic Borg, O'Hara worked for Community Unit School District in Wheaton, IL as a Systems/Network Administrator from 1999-2008.
 —
Caroline McCarthy
Caroline McCarthy is a member of the Google+ marketing team, managing strategic relationships between Google and the social media industry. She's spearheaded their presence at major industry events, led development of interactive campaigns, mapped out our marketing strategy for working with the most influential minds in social media, and worked closely with major partners to help upgrade their Google experience to Google+.
—
Sarah Peck
Sarah Kathleen Peck is a writer, designer, and mover. She is the founder of the award-winning Landscape Urbanism website and leads the communications team for SWA Group, an international landscape architecture and urban design firm. Prior to entering the design world, Sarah's research and writing in psychology focused on the relationships between design, environment and behavior. Based in San Francisco, Sarah finds herself constantly moving: she is a 20-time NCAA All-American swimmer who has successfully swam from Alcatraz 9 times, most recently raising $32,398 for Charity: Water and swimming from Alcatraz in her "birthday suit" as part of the campaign. She muses about ethos, motivation and psychology on her personal blog, It Starts With, where she chronicles her never-ending philosophical questions and adventures.
—
Blake Hall
Blake Hall is the co-founder and CEO at Troop Swap, a writer, entrepreneur and advocate for the military community. An Airborne-Ranger qualified officer, Blake spent four years on active duty and served with the 3rd Stryker Brigade Combat Team based out of Fort Lewis, Washington. Blake led a battalion reconnaissance platoon in Iraq for fifteen months during 2006-07. The Tacoma News Tribune featured his platoon for two weeks after the Army decorated nearly every member of his platoon for valor for heroic actions during a firefight in Mosul, Iraq.
After leaving active duty, Blake spent two years in the Army Reserve as an Action Officer for European Command. Blake's military decorations include the Bronze Star with a V device and one Oak Leaf cluster. He also worked for McKinsey & Company as a Summer Associate. Blake's essays have been featured in The Washington Post, Forbes.com and Foreign Policy. He is a frequent contributor to Public Radio International, syndicated on NPR and BBC, on topics related to Iraq and the challenges facing veterans re-integrating into society.
—
Elizabeth Yin
Elizabeth Yin is the CEO and a co-founder of LaunchBit, an ad network for email. She started her career as a teenager doing back-end programming for startups during the dot com boom. She previously was a product marketing manager at Google. Elizabeth holds a BSEE from Stanford and an MBA from MIT Sloan.
—
Dave Knox
Dave Knox is Chief Marketing Officer for Rockfish, one of the fastest growing digital agencies in the country. Prior to Rockfish, Knox was a seven year veteran of Procter & Gamble, where he was instrumental in the digital turnaround that led to P&G being named to AdAge's Digital A-List. As Brand Manager for Global Branded Entertainment, Dave led the strategy for new business models in venture investment, digital media and original content. Previously, Dave served as P&G's Corporate Marketing Brand Manager for Digital Business Strategy, responsible for driving digital innovation and capability across P&G's 300+ brands worldwide.
Dave is active in the entrepreneurial community, serving as a Board Observer / Advisor to multiple venture-backed companies. He is a Managing Partner in the VC firm Brand Ventures, serves on the Board of VCU Brandcenter in Richmond, VA, and is the co-founder of The Brandery – one of the top 10 startup accelerators in the country.
Did you like this article?
Get more delivered to your inbox just like it!
Sorry about that. Try these articles instead!