Our content is funded in part by commercial partnerships, at no extra cost to you and without impact to our editorial impartiality. Click to Learn More
Paychex pricing starts at $39/month (plus $5 per employee) for the Essentials plan, while Paychex Flex's Select and Pro packages are priced on a case-by-case basis. Paychex's monthly base rate is fairly typical for a payroll service, but its rock-bottom cost per user makes it more affordable for larger teams than providers like Rippling and Gusto.
Paychex's Essentials plan is pretty generous, but you'll have to opt for a pricier custom plan to unlock the provider's learning management system and full HR capabilities. Securing a great deal for payroll software is more important than ever in 2023. To save you from spending more than you should, our team of payroll experts has analyzed the value offering of each Paychex plan.
Read on to learn more about how Paychex's plans weigh up, whether they're right for your business, and how they compare against their market rivals. Or, if you're looking to cut through the noise, take our free and fast payroll quiz for custom recommendations and quotes from the leading payroll services.
How Much Does Paychex Cost?
Paychex's cheapest plan, Paychex Flex Essentials costs $39 per month, plus $5 per employee. For businesses with more advanced payroll needs, Paychex also offers two plans with custom pricing: Paychex Flex Select and Paychex Flex Pro. Scroll down to see how they compare.
Price

Highlights

Support

Time tracking

Dedicated HR advisor

Garnishment Payment Service
HR library
New hire reporting

Employee training system
Modular package

Employee handbook builder

Pre-employment screening

General ledger service

Available as add-on

Available as add-on

Available as add-on
Essentials Plan
Paychex Flex Essentials is the payroll provider's entry-level plan designed for businesses with around 1-19 employees. It costs $39 per month, plus an extra $5 per employee. For reference, this would cost $64 per month for a team of 5, and $114 per month for a team of 15.
Paychex Flex Essential offers every feature a small business would need to handle their payroll processes – including mobile and desktop payroll features, tax administration, flexible payment options, and even HR and onboarding capabilities. 
Paychex is the only major payroll provider to offer real-time payments, a convenient payroll feature that allows employers to send electronic payments to their employees' accounts in real-time, stamping out payment delays altogether.
If you're new to payroll software, Paychex's support center is available 24/7, 365 days a year. No other payroll software we reviewed provides such comprehensive support, which is why our researchers gave Paychex a perfect 5/5 score for its customer support options.
Businesses can also use Paychex Flex Essentials to create over 160 reports on a range of HR and payroll metrics. The tier even offers new hire reporting – a unique analytic capability that makes it easier to meet state reporting requirements for new and rehired employees. The plan offers change reports too, a feature that even leading solutions like ADP and Gusto lack.
This plan's wage garnishment service automatically deducts and remits garnished wages to the appropriate agency, making it easier to clear employee debts. However, this feature bumps up the price of the package, so shouldn't be added unless it's required.
Is Paychex Flex Essentials good value? Compared to similar entry-level plans like ADP Run Essentials and Gusto Simple, this plan's feature offering is extremely rich. So yes, Paychex Flex is great value for smaller teams.
Select Plan
Paychex Flex Select is the provider's mid-level tier. It runs on a custom pricing model, which means its price depends on the individual needs of businesses.
This plan contains everything included in Paychex's Essential plan – including a powerful payroll toolkit, flexible payment options, HR resources, and analytics. However, the biggest distinction is that it also contains a learning management system that offers a wide variety of online courses and learning journeys to educate and engage your workforce.
The e-learning application can be used to train new hires and develop the skills of existing staffers, as well as gather employee feedback. This makes the Select plan a great fit for growing businesses with strong growth opportunities.
Unlike Paychex Flex Essentials, however, the Garnishment payment service is only available as an add-on. This makes the plan less suited for businesses that regularly need to manage garnished payments.
Is Paychex Flex Select a good value? Since Paychex Flex relies on custom pricing, it's hard to measure the value of the plan accurately.
To receive a bespoke pricing quote, and to receive six months off your payroll services, get started with Paychex today.
Pro Plan
Like Select, Paychex Flex Pro is priced on a case-by-case basis. It's the provider's most comprehensive package, containing everything in Essentials and Select alongside a number of extra payroll and HR capabilities.
For instance, Paychex Flex Pro's general ledger service lets businesses transfer payroll data to accounting software for easy access and efficiency. The plan also offers HR additional features like an employee handbook builder, which outlines important federal and state policies, and a pre-employment screening feature that includes post-offer, pre-hire, and post-hire background checks.
This tier also offers extra workplace management features including state unemployment insurance which helps you stay on top of your unemployment claims and a worker's compensation payment service that make it easier to evade policy audit payments.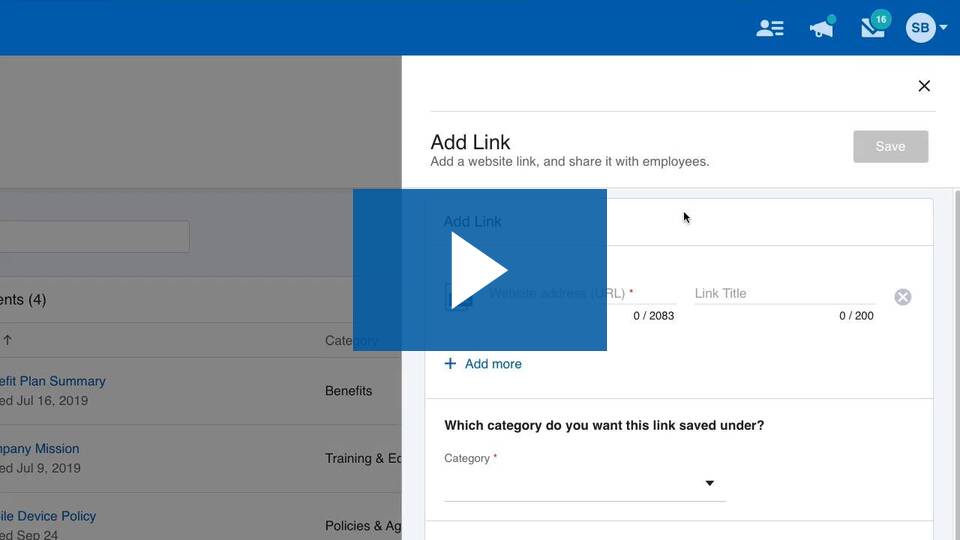 Paychex's HR features in action. Source: paychex.com
Because of Paychex Flex Pro's high-quality HR features and expansive software integrations, the plan would be best suited to slightly larger businesses whose needs aren't limited to payroll.
Is Paychex Flex Pro a good idea? Paychex Flex Pro's custom pricing structure makes it hard to decipher its value. But if you're looking for a payroll and HR combined package, chances are the tier will be more affordable than similar plans on the market.
Read our payroll pricing guide to learn more about Paychex's pricing compares to its rivals.
Does Paychex Have a Free Plan?
No, Paychex doesn't currently have a free plan, and no free trial is available either. To test out the software, you'll need to spend at least $39 per month, plus $5 per employee for the provider's Essential package.
If you're looking to keep costs low, read our guide to the best free payroll software providers, or use Tech.co's unique link for six months free on Paychex.
How Does Paychex's Pricing Compare With Other Payroll Software?
Paychex's instant payment features and HR toolkit make it a compelling payroll software option. However, this isn't to say it's the best fit for every business. After researching and testing leading payroll providers, we found Rippling, RUN Powered by ADP, and Gusto to be solid alternatives. Read on to learn how their value compares to Paychex.
Price From

Key Features

Rating

Free plan?

Global payroll
Also offers HR and IT solutions

Assistance with insurance, workers' comp, & retirement
Quarterly and annual reporting
Time tracking integration

Free business tax credit claiming service
New-hire reporting compliance
HR documents database

HR functionality
Labor law compliance alerts
Flexible payment schedules
Paperless checks
Unlimited payrolls

Employee-focused app
HR integrations
Time tracking

HR included in package
No hidden fees
Rippling – From $35/month + $8/employee
According to our research and testing, Rippling is currently the best payroll software for small businesses because of its excellent payroll resources and software integrations.
Rippling's entry-level Unity plan costs $35 per month plus $8 per user, but extra modules can be bought at a premium, including global payroll features for $20 per user, per month and app support for $8 per user, per month. Rippling's price per user does exceed Paychex's by $3, but the provider's customizable packages save businesses from paying for features they don't need, making their value offering pretty comparable.
However, since Paychex doesn't offer compliance alerts, Rippling will be a better deal for businesses that are serious about complying with legal regulatory requirements.
RUN Powered by ADP – From $79/month + $4/employee
RUN Powered by ADP is our top-rated payroll provider behind Rippling, but its opaque pricing structure makes comparing its value offering to Paychex tricky.
ADP's RUN service offers four pricing packages, all priced on a case-by-case basis. However, according to businesses using RUN Powered by ADP's entry-level Essentials plan, prices start at $79 per month plus $4 per employee. While its base monthly rate towers over Paychex's $39 per month, the cheaper user price somewhat evens out the playing field.
Since RUN Powered by ADP and Paychex both offer bespoke pricing, choosing between the two will ultimately depend on your business needs. If you're looking for scalable payroll software with advanced features, ADP is your top choice. But if it's dedicated tax guidance and training resources you're after, you'd be better off with Paychex.
Learn more about the provider in our RUN Powered by ADP Pricing review and about ADPs top alternatives here.
Gusto – From $40/month +$5/employee
Gusto offers three pricing plans: Gusto Simple ($40 per month, plus $6 per user), Gusto Plus ($60 per month, plus $6 per user), and Gusto Premium, which offers bespoke pricing.
Both services are pretty evenly matched when it comes to value. Gusto's entry price is very similar to Paychex, and neither providers have a free plan or offers a money-back guarantee. However, with Gusto charging $6 per user compared to Paychex's $5, the service will cost slightly more for businesses with large teams. And since Gusto has no minimum contract length, it's less of a commitment to get started with than Paychex.
Unfortunately, both providers lack global payroll options, so if you hire workers globally you'd be better off with our frontrunner Rippling, instead.
Learn how Gusto and ADP compare here.
Verdict – Is Paychex Pricing Good Value?
With a reasonable starting price of $39 per month plus $5 per employee, per month – and a number of stand-out features like instant payments and 24/7 support – our researchers have determined that Paychex is good value for money. The service is especially cost-effective for larger teams, due to its unique training resources and reasonable charge per user.
Paychex won't provide the best return on investments for all businesses though. Rippling's low base rate and stellar international payment features make it the more favorable choice for global teams, while RUN By ADP's feature-rich scalable packages are better suited to businesses looking to expand. Unlike Rippling, ADP, and Gusto, Paychex doesn't offer a free plan or trial either, so you need to be committed before signing up for the service.
Our researchers have poured hundreds of hours into reviewing the best payroll services available. If you're still undecided, take our fast and free payroll quiz to receive custom pricing quotes from our best-rated providers.
On top of Paychex's base rate of $39 per month, the service costs $5 extra per additional employee. This user rate is cheaper than Rippling and Gusto, which charge $8 and $6 per employee, per month respectively.
If you're after an affordable payroll service, Paychex is cheaper than RUN Powered by ADP. ADPs pricing is custom, but according to businesses on its Essentials tier prices start from $79 per month plus $4 per employee, a notable amount higher than Paychex's entry price of $39 per month plus $5 per employee.
With prices starting at $39 per month plus $5 per employee for the payroll provider's entry-level Essentials plan, Paychex Flex is not expensive. While Paychex Flex's advanced packages are priced on a case-by-case basis, the provider is still cheaper than similar services on the market like Rippling and Gusto.
Paychex payroll offers a number of unique advantages, from instant payment features and 24/7 customer support. The service integrates with large-scale HR solutions like BambooHR and Oracle too making it a great fit for larger businesses looking to scale the software into a comprehensive HR platform.
Paychex is a versatile and affordable payroll system, but its lack of international payment features will make it undesirable for global teams. Also, unlike providers like Rippling and Gusto, the provider doesn't offer any compliance alerts, making it hard for businesses to know when they aren't adhering to federal and state laws.