We are living in a great digital world where technologies make everything easier. Well, at least smarter – with an access to smartphones and mobile devices we can basically use all the information and technologies available for our own needs. And if you are blessed with kids prancing around, you definitely need some help with everyday tasks and issues. Here are some great parenting apps for Android that will make your life easier.
Mom Maps
If you are doing your best for keeping your child away from sitting about his computer or TV all day, you have to leave home pretty often and have activities together. Mom Apps is a great online catalogue of best places and activities you can enjoy both alone, with your kids or even on a parents date to revive your marriage romance. Restaurants, museums and play areas that could be sorted by reviews and added to favorites – all this will save you time and trouble of coming up with fun ideas.
Seamless & Grubhub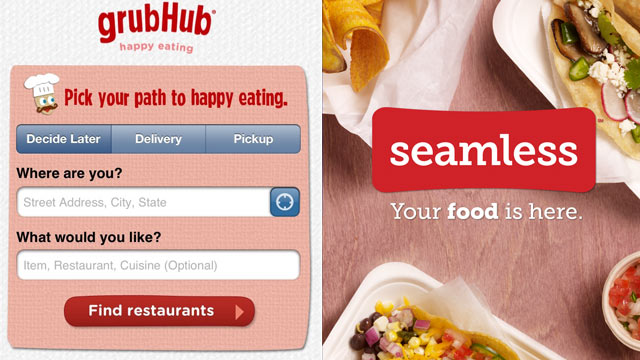 Yes, all responsible parents cook healthy meals themselves and never opt for fast food. But don't you ever want to take a break from everyday cooking and simply tap your future dinner into a local restaurant? The answer is surely yes, especially if you belong to a sleep-deprived parents group. Seamless Food Delivery works in country's top cities and makes the process of ordering food much easier and faster. Plus it offers regular discounts – who do not like to save a dime or two?
iStoryBooks
Bedside storytelling is always a great way to get your kid to sleep as well as to entertain them whenever there is a need for a kid to sit calm and still. iStoryBooks gives you an access to constantly growing children books library, both text and audio, and what is even better is you get it all for free. The best suggestion would be reading stories to your child (or play audio as a last resort), and there is a high chance when your child learns how to read, he will come back to favorite books himself.
Children TV
No matter if you are at home, in your car on the way somewhere, or in a line to see your doctor – a need to find a good cartoon for entertaining and calming down your child can occur anywhere. For all the smart parents out there we recommend opting for ChildrenTV – easy and safe app for finding good cartoons on YouTube. The language and age filter will ensure your kid is not going to be bored.
This is a simple and effective application for tracking the location of your family members. If you are one of the constantly worried parents but you try not to be too nosey, Pumpic will help you cut down on the 'Where are you?' calls, as you will simply see kids' location on the map. The app also allows you exchange messages and set specific notifications when needed.
Even for experienced parents of two or more kids a sudden out of the blue tantrum might be a complicated task to solve. So, instead of breaking into a full-size shouting 'educational process' try consulting the Best of Parenting app. Containing effective and simple advice from physiologists, it will help you keep it cool and save good relationships with your child while actually teaching him how to behave.