Starting a business is hard. Building it into a successful company is even harder. What if you could learn firsthand from the entrepreneurs who have already done it? Already had failures, successes?
Sessions, Tech Cocktail's new speaker series, brings the experiences of successful entrepreneurs to you so you can learn to succeed yourself and learn lessons for your startup. Hear their stories in their own words and ask them your questions in an intimate setting.
Please join us for our next Tech Cocktail Sessions DC Event 
Relationships Matter: Harnessing The Power of Your Network to Build Your Startup
Thursday, May 24th, 2012 – 6:30 p.m. to 9:00 p.m. ET
1800 L Street, 7th Floor
Washington DC
OUR KEYNOTE SPEAKERS
Scott Case, Founding CTO of Priceline, now CEO of Startup America
Rohit Bhargava, Author, LIKEONOMICS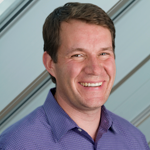 Scott Case – Timothy "Scott" Case (not related to Steve Case) is a technologist, entrepreneur and inventor and was founding CTO of Priceline, the "Name Your Own Price" company that was one of only a handful of startups in U.S. history to reach a billion dollars in annual sales in less than 24 months. As Chief Technology Officer, he was responsible for building the technology that enabled Priceline's hyper-growth.
Most recently, Scott was named CEO and board member of the Startup America Partnership, where he'll invest his energy to drive American entrepreneurship to create jobs and sustain our nation's global leadership.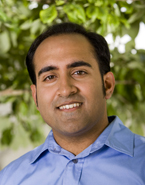 Rohit Bhargava – Rohit knew he wanted to be a writer after he wrote his first screenplay back in 10th grade. While he didn't end up writing movies, for the past decade he's been working as a marketing consultant to help companies to be more human. His first book called Personality Not Included was all about how to develop and share a story and personality for a company. His second book, LIKEONOMICS, comes out this month. It is all about why we do business and build relationships with people we like.
Outside of writing and consulting, Rohit teaches marketing as a Professor at Georgetown University. He has been invited to speak at over 100 events around the world, including TEDx and the World Communications Forum in Davos.
Zvi Band – Zvi is a developer/founder who is passionate about building both products and communities. He is the co-founder of Contactually a contact relationship management startup. He is also the founder of Structo a cloud developer platform, and HeyAstro!, a customizable daily email service. Zvi is a leader in the local tech community, founding ProudlyMadeInDC, as well as co-founding DC Tech Summer & the DC Tech Meetup.
The goal of Tech Cocktail Sessions is to inspire and educate people on how to start and run a business with experienced entrepreneurs and thought leaders sharing their personal stories. Each month will have a different theme related to the various elements that go into starting up and building a company and feature a diverse set of entrepreneurs who will share their experiences.
Sessions was born out of the positive response to our annual Startup Mixology Conference which breaks down the various ingredients that go into starting and running a business in today's technology and business landscape. But rather than offer you one opportunity a year, we're now bringing this opportunity to you each month. Enjoy more speakers and chat with your peers afterwards about the evening's topic of conversation.