Everyone's headed back to school, and this time, they've got another year's worth of tech advances to rely on. No, not in class: Trust me, no teacher is going to be okay with you multitasking by browsing Snapchat while taking notes on their lecture. But outside the classroom, you have a few study buddies in the form of homework apps.
But like any type of apps, there are a lot of duds to wade through. We've done the hard work for you, and present this simple list of the five best homework apps.
We'd be remiss not to point out the gold standard among apps to help with homework: Socratic offers an AI-powered search function to offer you information on basic courses like science, history, astrophysics, English and math, scanning millions of student questions to pull up results that can help you process the problem in front of you. Math in particular is a snap: Take a photo of a problem and watch the app list out all the steps you'll need to take, along with the final answer you should arrive at.
The results aren't always perfect, but that's probably a good thing: You want to learn how to understand your school course critically, not just copy all the right answers. It's available on Google Play and the App Store.
Photomath app instantly scans and solves math problems right from your notebook.
Like Socratic, this app scans math problems, using its AI to analyze them and provide an answer. It provides step by step instructions, as the video above demonstrates, and functions as a smart calculator as well. It's available on Google Play and the App Store.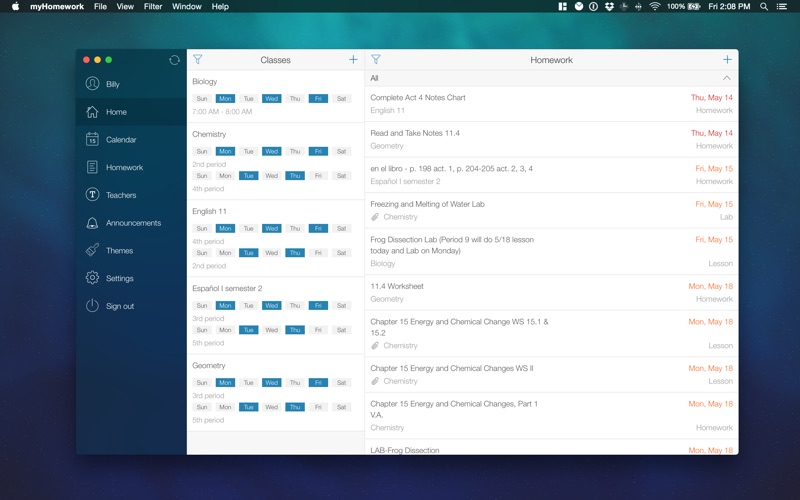 Solving all your homework problems won't matter if you can't get to your classes on time: This app helps you plan out your day. If you're not an organized type, here's an easy way to keep track of each class and what type of homework you'll have to surf through before you know you're prepared for tomorrow.
You can download it in the App Store here.
Specializing in math, physics, and chemistry, this app offers a photo equation solver AI function. But what makes it unique is the secondary option: You can contact a real, live study expert to text with through the app. They'll guide you through the problems you're facing, all for a price tag a lot cheaper than a tutor comes with.
It's available for iOS devices, and you can download it in the App Store here.
The absurdly overpowered Wolfram|Alpha search engine can solve questions you never knew you had. Case in point: It can give you a math function for how many fingers you are holding up at a given time, it can tell you the frequency at which a 50-pound dog must shake to shed water (six hertz, fyi), and can give you information about the warp factor in The Next Generation. Of course, it answers all the normal questions a schoolkid might have, as well.
You can click through here for versions of the mobile app for Apple, Android, Google Play, and even Kindle Fire.
Photo: Photomath