There are arguments for and against the exponential growth or the slow, sustained growth of a startup. There is no doubt that Small Medium Enterprises (SMEs) currently, and will continue to play a vital role in the global economy by contributing considerably to employment and income generation. Furthermore, the number of SME startups will continue to grow exponentially. However, they face real challenges as the recent global financial crisis created tough trading conditions as the global economy contracted, thus, reducing the demand for goods and services.
"Your work is going to fill a large part of your life, and the only way to be truly satisfied is to do what you believe is great work. And the only way to do great work is to love what you do." – Steve Jobs, Apple Inc. cofounder, chairman and CEO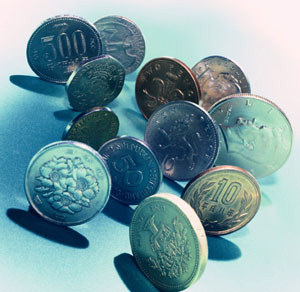 Unicorns and Donkeys of the Business World
On the one hand, the unicorn is a mythical horse with one horn that represents success and good luck. It also signifies a software or technology startup company valued at more than a billion dollars. 
On the other hand, a donkey is known as a beast of burden that is not particularly fast, however, it will always get to its destination. In business terms, a donkey is a startup that grows slowly but sustainably.
Unfortunately, a unicorn startup can often be ruthless as exponential growth is its only goal.
As David Heinemeier Hansson notes, "there is no higher God in Silicon Valley than growth. No sacrifice too big for its craving altar. As long as you keep your curve exponential, all your sins will be forgotten at the exit."
Donkey vs Unicorn: Which is Preferable?
Simply stated, a unicorn startup requires venture capital to achieve rapid exponential growth. However, many startups do not qualify for venture capital as investors do not believe that they will grow as aggressively as required. 
Bill Gurley once stated that "venture capital is not even a home run business. It's a grand slam business."
Therefore, venture capitalists require large financial returns for a small investment. Ergo, the lack of capital funding is a major reason why so many startups fail.
On the contrary, the main goal of donkey startups is to build a long-term, viable business, not a business where rapid growth overrides long-term sustainability. That's why donkeys sometimes don't seem that attractive to investors and they need to find ways and channels to support their growth, but on a budget. Donkey start-up founders build their brands slowly but effectively.
Gev Balyan, from Ucraft explained "After releasing our website builder we were focused on achieving our desired growth without any tricks or black-hat strategies, no matter how slow it is. However, the results came in just a couple of months."
There is no clear-cut answer to the question of whether exponential growth is preferred to sustainable growth and vice versa. The answer lies in the type of products that are offered by the startup.
Read more opinions/analysis on trending topics at TechCo
Did you like this article?
Get more delivered to your inbox just like it!
Sorry about that. Try these articles instead!